notice:
DUE to
covid-19
NO On-campus Services
View Service
online
IF NOT US

,

WHO?
​
if NOT NOW,

WHEN?
Abundant Life Church is a place where...
Families are strengthened, marriages are restored, new relationships are built, and connections are made.
But most of all, Abundant Life Church is a place where you can feel the presence of Jesus, and you can touch Him for yourself.
We are an active congregation, with many opportunities for you to be a part of our family.
Upcoming events are listed below, and more future events can be viewed by clicking the button below.
We look forward to seeing you!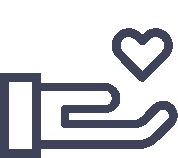 Win the lost with love
and keep them by the
power of His Word.
SUNDAY AM:
Sunday School - 10:00
Worship Service - 10:45
Children's Church - 10:45
​
SUNDAY PM:
Worship Service - 6:30
​
WEDNESDAY EVENING:
Bible Study Service - 7:00
Youth Class - 7:00
​